A Little History…
Friends of Frenchman Bay, a Community Association, was formed in response to the threat we felt from the Goliath interests who have set their sights on Frenchman Bay. In the early winter of 2017 small groups of people began to meet in homes around the Bay. The groups grew and merged, wanting to give a voice to all those whose lives will be affected by large scale cruise ship development. FFB has grown to be the most vocal opponent of a proposed cruise ship pier. We also are alarmed at the high numbers of enormous cruise ships visiting this small unspoiled bay; we can see the dark diesel smoke from miles away, have learned about their detrimental environmental affects to our oceans, and are concerned for our National Park, to say nothing of their low wage crew conditions.
Cruise ship visits to the Bay have increased dramatically over the the last 10 years. http://barharbormaine.gov/DocumentCenter/View/922 The ships anchor in the Bay and passengers have been brought in to Bar Harbor by small boats (tenders). Plans exist to build a 1/4 to 1/2 mile pier at the old Bluenose Ferry Terminal site, which would berth two 1000 plus foot cruise ships at a time. For the time being those plans have been delayed for reasons that include the citizens of Bar Harbor speaking out against it. FFB wants to explore all options for common sense development of this property, and hope that the citizen preference for a multi-use public Marina can prevail.
FFB opposed State legislation which would have established a Port Authority for Bar Harbor (LD #1400), the vehicle by which bonds could be raised towards financing this $30,000,000 to $40,000,000 project. The Governor vetoed this bill after it passed the two branches of the Legislature as an Emergency Bill in 2018. If it had passed, the voters of Bar Harbor would have voted on Port Authority for their town, and those who live, work, or visit all around Frenchman Bay would have had no say in this development which would affect all of us.
This Bill could be brought back at anytime.
No environmental assessments have yet been undertaken.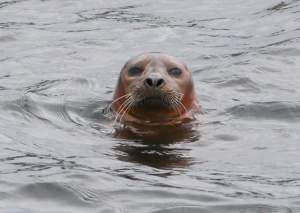 One of the concerned residents of Frenchman Bay